The Dongchuan Debris Flow Observation and research station of Chinese Academy of Sciences is located in Jiangjiagou watershed in Tongdu Town, Dongchuan District, Kunming City, Yunnan Province. It is 103 ° 08 'e, 26 ° 14' n, and 1320 m above sea level. It covers an area of about 70 mu, 20 km away from Tongdu town of Dongchuan District and 200 km away from Kunming city. Jiangjia gully, with an area of 48.6 square kilometers and a length of 13.9 kilometers, is a high-frequency debris flow gully, with an average of 15 outbreaks per year and a maximum of 28 times. It belongs to the Xiaojiang area known as the "Natural Museum of debris flow", and is the best place for debris flow observation, experiment and research in the world.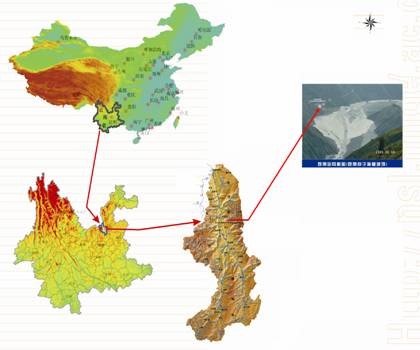 At present, Dongchuan station has 13 researchers in the fields of fluid mechanics, geotechnical mechanics, geology, geography, meteorology, ecology and environmental science, including 5 researchers, 7 associate researchers and 7 doctors. Dongchuan station is equipped with perfect scientific research and observation facilities and soil mechanics analysis experimental equipment. It has carried out basic research on the occurrence, movement, accumulation mechanism and process of debris flow, forecast and comprehensive prevention and control technology of debris flow, and restoration technology of extremely degraded ecological environment.
  Dongchuan station is famous both at home and abroad for its outstanding advantages: unique debris flow resources, the longest observation and research time, the most abundant data accumulation, the first-class talents with professional support and the combination of old, middle-aged and young people, excellent observation and experimental technology and equipment, and excellent scientific research achievements. Foreign experts praise Dongchuan station: "first class station, first-class equipment, first-class talents.