According to China Earthquake Networks: An earthquake of magnitude 6.1 occurred in the Philippines at 02:10 on February 16, 2023. The epicenter is located in the central Philippines near Masbate Island, 12.50 degrees north latitude, 123.95 degrees east longitude,with a focal depth of 20 kilometers.The quake was felt in the nearby provinces of Albay and Sorsogon, and people living near the coast have been evacuated, Masbate's disaster mitigation office said.The Philippine Institute of Volcanic Seismology also reported multiple aftershocks of magnitude 3 to 4, there were no immediate reports of casualties and property losses.
  The Philippines sits on the Pacific volcanic seismic belt and is prone to earthquakes.According to the Philippine Institute of Volcanic Seismology, between 100 and 150 felt earthquakes occur in the every year.
  In addition, according to relevant studies, because the epicenter is located in the inland sea, although it is close to the surrounding islands, but the maximum intensity of the extreme earthquake is not on the land, the maximum intensity of the land is about 6 degrees, the intensity will have mild destructive effects, but will not cause severe damage;At the same time, the area affected by the destruction is extremely low in population density and is not expected to cause significant casualties.In addition, due to the transformation form of the Philippine fault, the earthquake is also mainly strike-slip component, and will not cause a tsunami.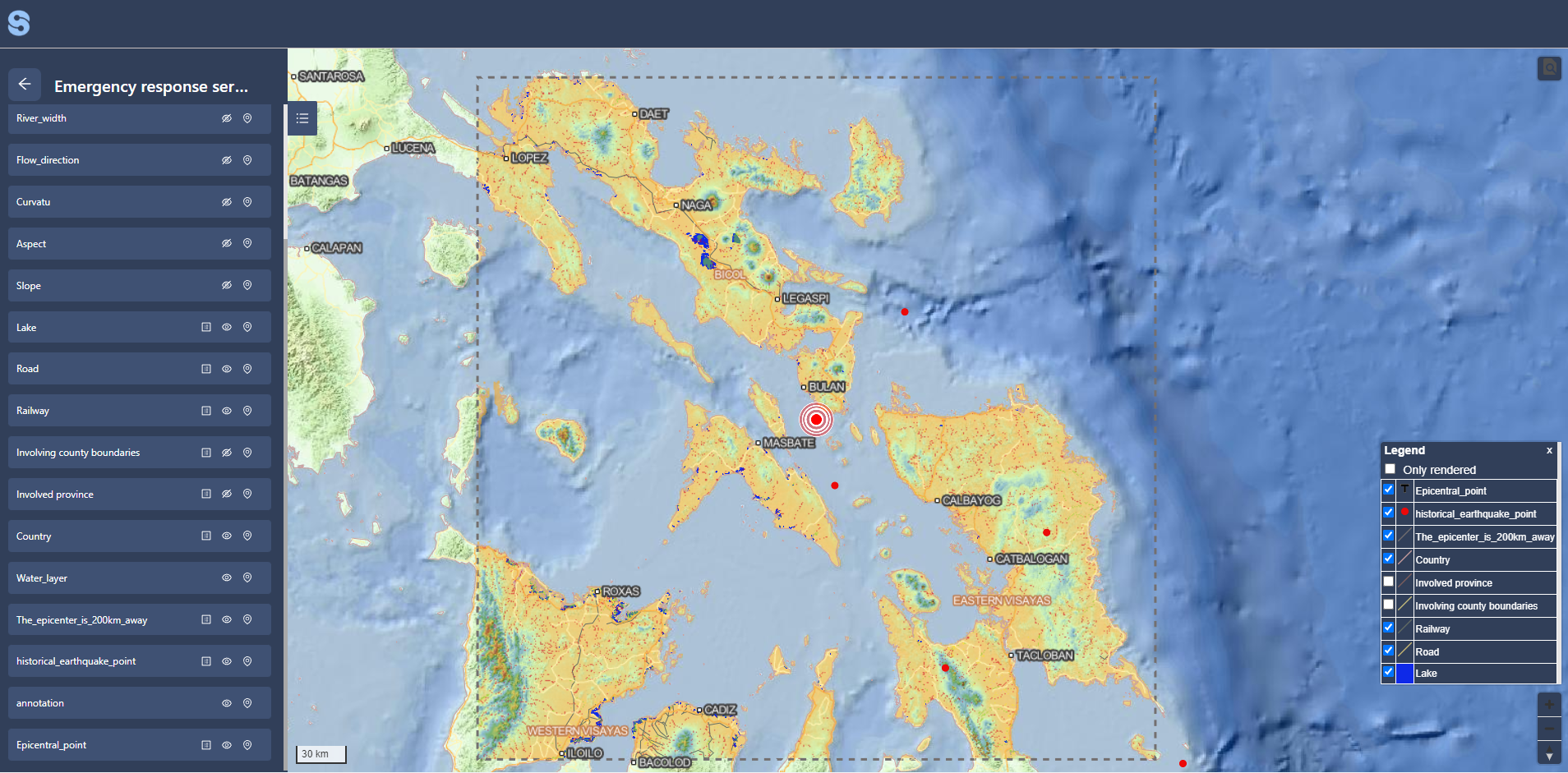 The National Cryosphere Desert Data Center (NCDC) for Glaciology and Permafrost Desert collects and prepares basic geographic data, satellite remote sensing data, population data, topographic data and other emergency response scientific data based on disaster situations.The "Emergency response service of scientific data for Philippines M 6.1 earthquake (20230216) " system has been released, which provides data visualization, interoperation and data download capabilities.For use by relevant emergency, rescue and research departments.
  The subsequent NCDC will continue to further collect and sort out various data resources in the earthquake area and gradually release them through the data center platform for the use of relevant emergency, rescue and research departments.
  Service Website:http://www.ncdc.ac.cn/portal/emergency?eid=c238fbcc-c1e8-4972-9250-6361b73db517&lang=en